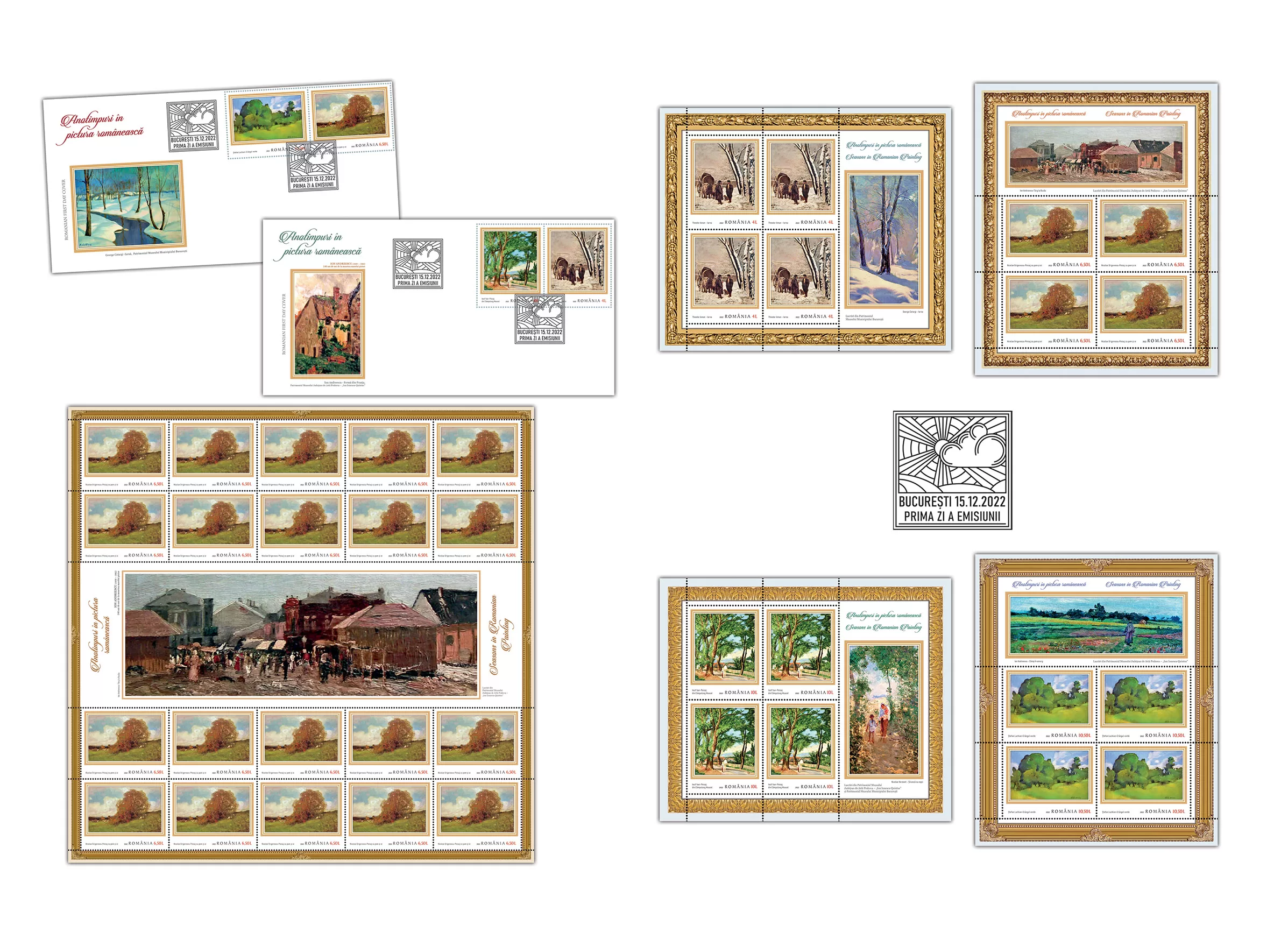 Romfilatelia introduces a new philatelic issue entitled "Seasons in Romanian painting" on Thursday, December 15, 2022, thus bringing to the public's attention seven masters of the brush whose creations give us an encounter with refinement, elegance and mastery. Following the mission it has undertaken, Romfilatelia proposes this time an encounter with Romanian plastic art and its established artists, noted as masters of painting.
Whether it is about Nicolae Grigorescu or Iosif Iser, about Ştefan Luchian or George Catargi, about Andreescu, Aman or Vermont, their works depict, as Alexandru Vlahuţă said, "the ornaments and soul of our homeland". So much so, we can say that even this time the stamp retains its symbolic value, being a global means of promoting perennial Romanian values ​​that complete the "corolla of wonders of the world".
Romfilatelia thanks the Museum of the City of Bucharest and "Ion Ionescu-Quintus" Prahova County Art Museum for the documentary and photographic support provided to the development of this postage stamps issue.
The philatelic issue will be available starting Thursday, 15th of December, in Romfilatelia's shops network in Bucharest, Bacau, Brasov, Cluj-Napoca, Iasi and Timisoara and online on https://romfilatelia.ro/store/.
For further information, please contact the Public Relation Office:
Tel: 021 / 336 93 92