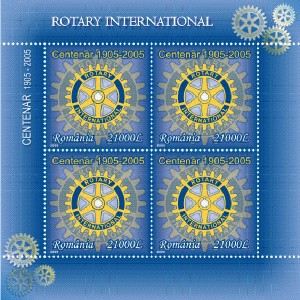 Charity, education, humanitarianism through friendship, goodwill and worldwide concord – these are the ideals that determined Paul P. Harris to establish the first Rotary Club in Chicago, 1905.
In 1917,under the device of "Doing good in the world", the Rotary Fundation was set up. Its humanitarian programs finance local, national or international projects which provide medical care, drinking water, food and resources for the satisfaction of the basic
needs, essential for the development of the poor areas of the world.
Issue date: 2005-02-23