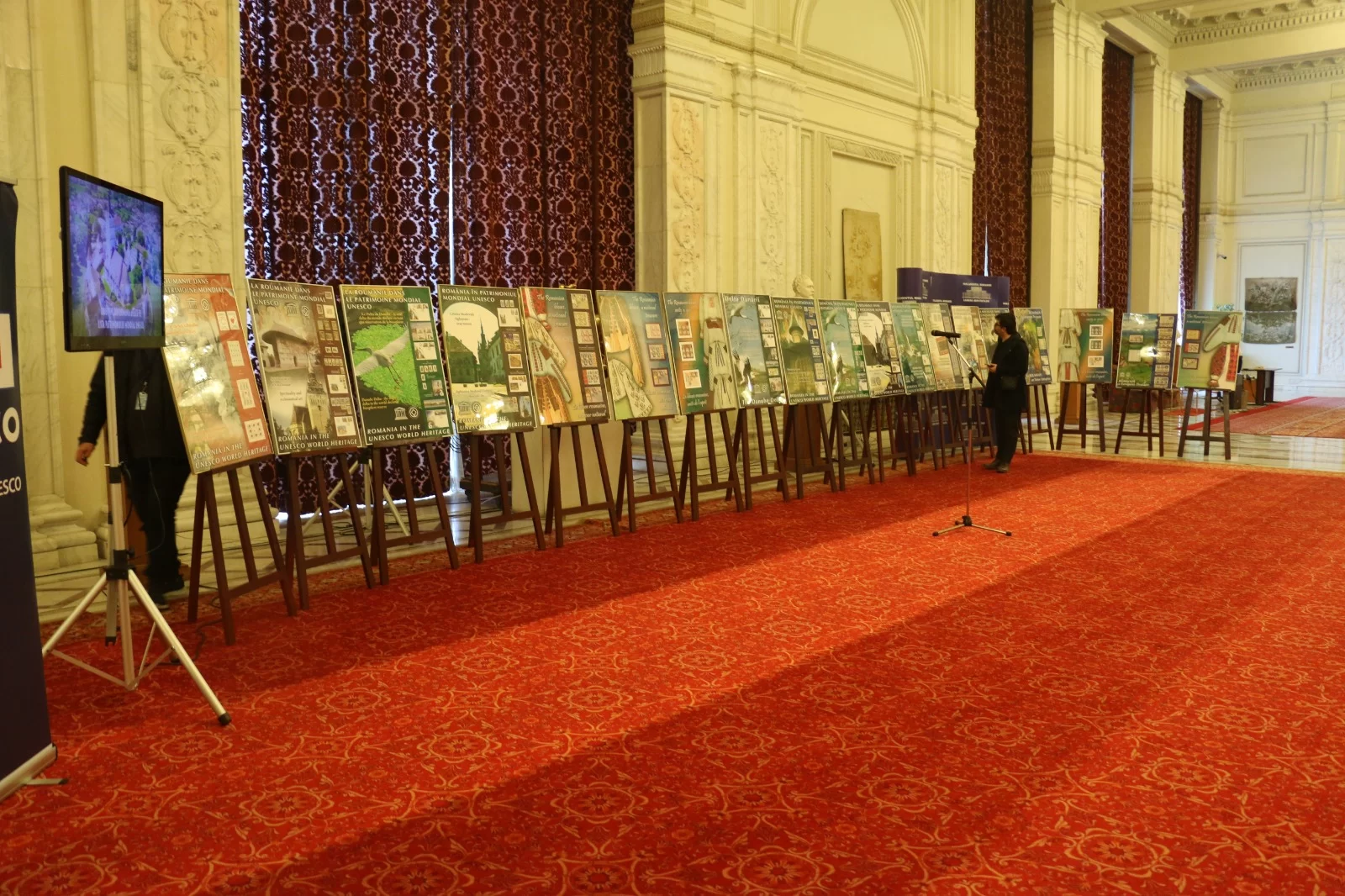 Romania in an image, this is how the postage stamp could be defined, and the fact that Romfilatelia was present today at the Palace of Parliament, Chamber of Deputies, to mark the celebration of 50 years since our country signed the Convention Concerning the Protection of the World Cultural and Natural Heritage with representative philatelic panels, proves that the country transfers its messages in the national and international public space through the postage stamp.
The message of our exhibits was about the richness of Romanian heritage, about what represents us, about what we love – national identity and specificity. This was also noted by Mrs. Laurence Auer, the Ambassador of the French Republic in Romania, who mentioned Viscri and Bucovina, the churches of Moldova and Transylvania, the intangible patrimony of the Romanian space, happily completing the image we show to the world.
By taking on the task of managing a huge wealth of over 1,000 sites around the world, thus preserving their historical dimension and identity, UNESCO offers us the opportunity for international collaboration in a common effort to preserve and promote the vast cultural heritage of humanity.
Congratulations to the organisers!