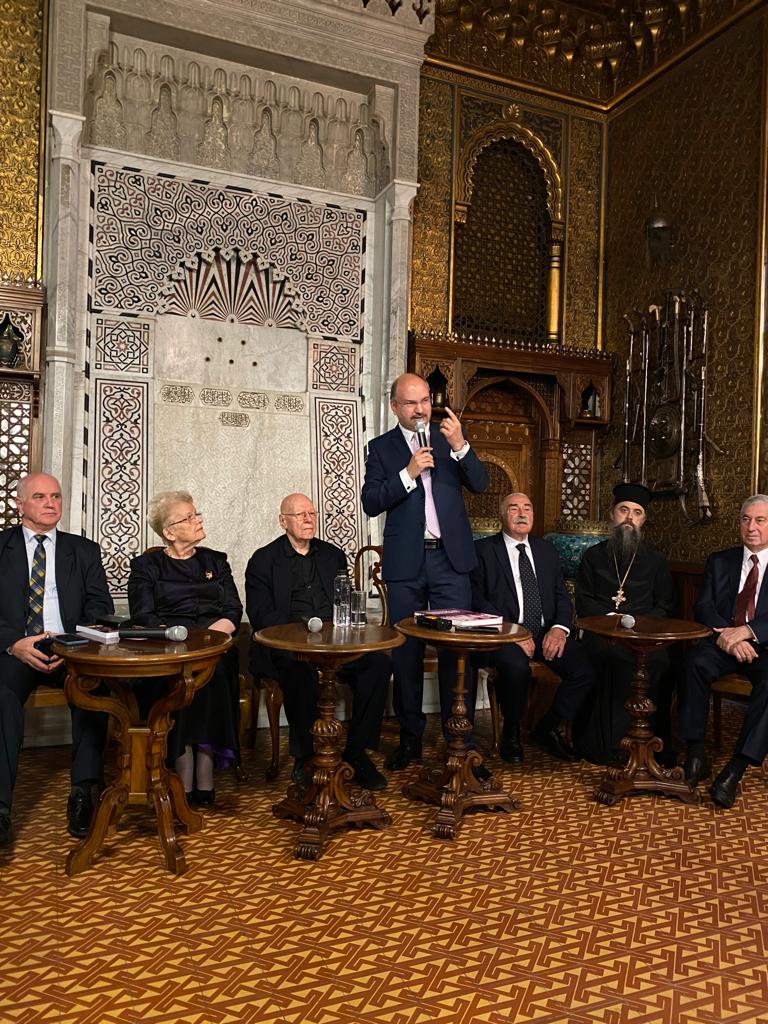 October 15th, 2022
During the homage session, speeches were given by Mr. Razvan Theodorescu, Vice-President of the Romanian Academy, Mrs. Academician Georgeta Filitti, Prof. Ioan Opris, Ph.D, Archimandrite Policarp Chitulescu, Professor Ernest Oberlander Târnoveanu, Ph.D, Director of the National Museum of Romanian History, Mrs. Alina Pavelescu, Deputy Director of the National Archives of Romania and, moderator, the host of the event, Narcis Dorin Ion, Ph.D.
The moment celebrated today has been prefaced by Romfilatelia since 2013 with the "Crowns of the Kings of Romania" postage stamps, whose images depict the steel crown (of Independence) worn by Kings Carol I, Ferdinand I and Michael I, alongside the crowns of Queen Elisabeta and Queen Marie.
On this occasion, the philatelic album "The Kings of Great Romania. Centenary of the Coronation", made in limited edition, anniversary postage stamps and maxicards.
The Centenary of the Great Union was by far part of the postage stamps theme as a moment of special impact, promoting Romfilatelia among the institutions highlighted at national level for the exemplary way of rendering the historical event.
Thanks to the partners: the Romanian Academy Library, the Romanian Patriarchate, the National Museum of Unification in Alba Iulia, the Museum of Romanian History and the National Archives of Romania for their documentary and photographic support in the creation of the postage stamp issue.
Our appreciation also goes to the host, the Peles National Museum for the thematic documentation made available which supported the inscription of the history of the Romanian Royalty in the universal language of postage stamps.