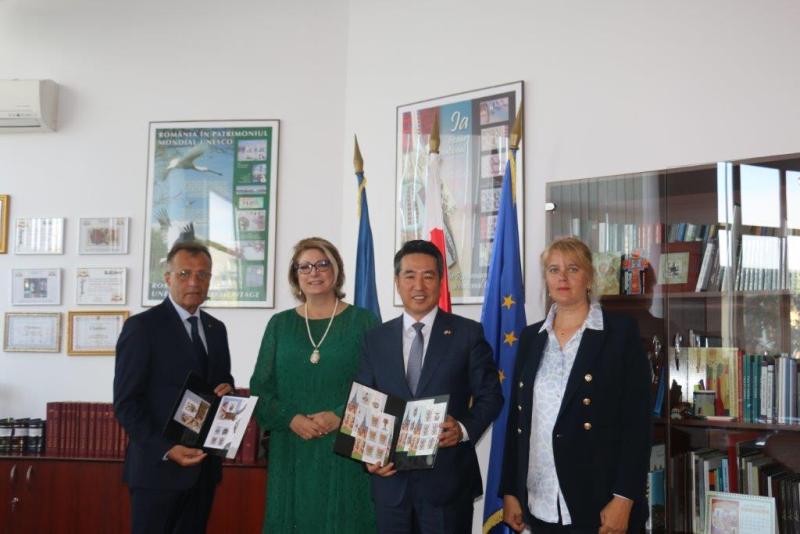 Continuous supporter of projects and initiatives promoting bilateral diplomatic relations, shared values and symbols with other cultures and peoples, Romfilatelia received at its headquarters, on Monday, September 5th, 2022, the visit of His Excellency, Mister Rim Kap-soo, Ambassador of the Republic of Korea to Romania, accompanied by Mister Cezar Armeanu, Ambassador of Romania to the Republic of Korea.
His Excellency appreciated the Romanian postage stamps, Romfilatelia's experience and involvement in the development of dialogue relations and exchange of ideas, expressing his wish for the collaboration of the two countries in order to promote their culture and traditions. At the same time, he was kind enough to add a few words in the company's book of honour: "Great pleasure to visit and talk on the positive cooperation between our two countries".
Photos taken during the meeting complete this moment spent under the sign of public diplomacy, culture and exchange of ideas.