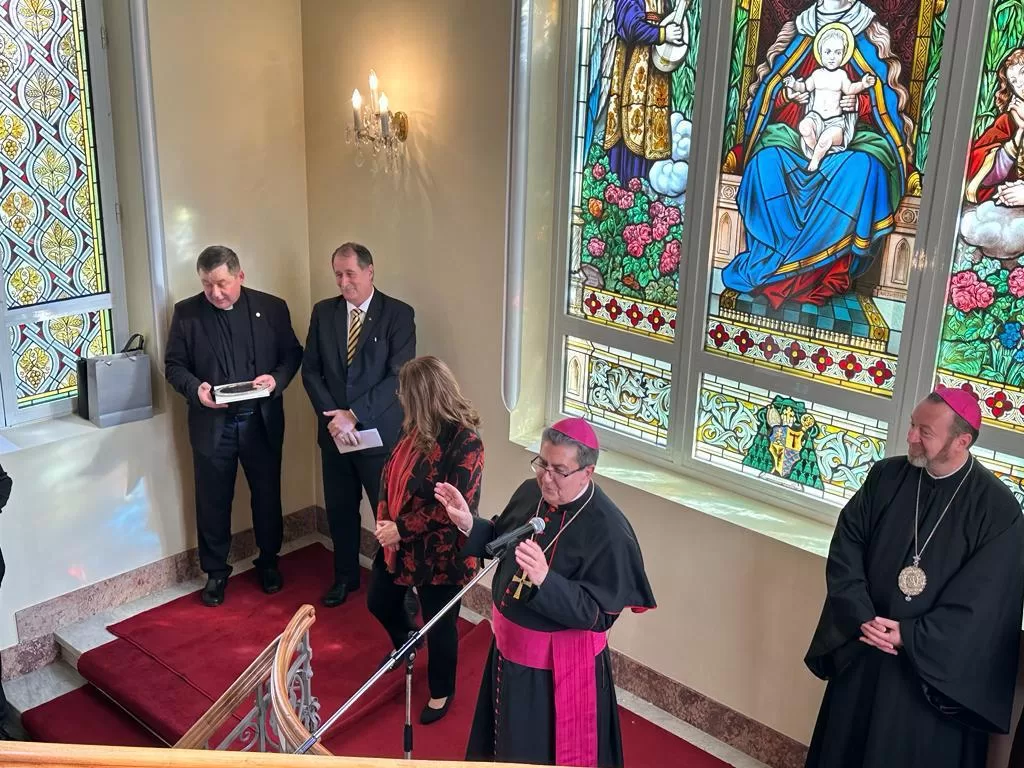 Bucharest, April 25th, 2023
Romfilatelia, through Mrs. Cristina Popescu, CEO, attended the Farewell Reception of His Excellency Monsignor Miguel Maury Buendía, Apostolic Nuncio to Romania and the Republic of Moldova, Dean of the Diplomatic Corps.
The event, hosted at the seat of the Apostolic Nunciature, was an emotional occasion to recall the beautiful projects that Romfilatelia, the only company authorized by the Romanian Government to issue Romanian postage stamps, has carried out with the support of His Excellency the Apostolic Nuncio and which have promoted the common values of Romania and the Vatican State, prominent personalities and values of Christianity.
Finally, Mrs. Cristina Popescu expressed her hope to see him again and wished Monsignor Miguel Maury Buendía good health and success in his new mission.
#ApostolicNunciaturetoRomania
#HisExcellencyMonsignorMiguelMauryBuendía
#MAE
#EmbassyofRomaniatotheHolySee