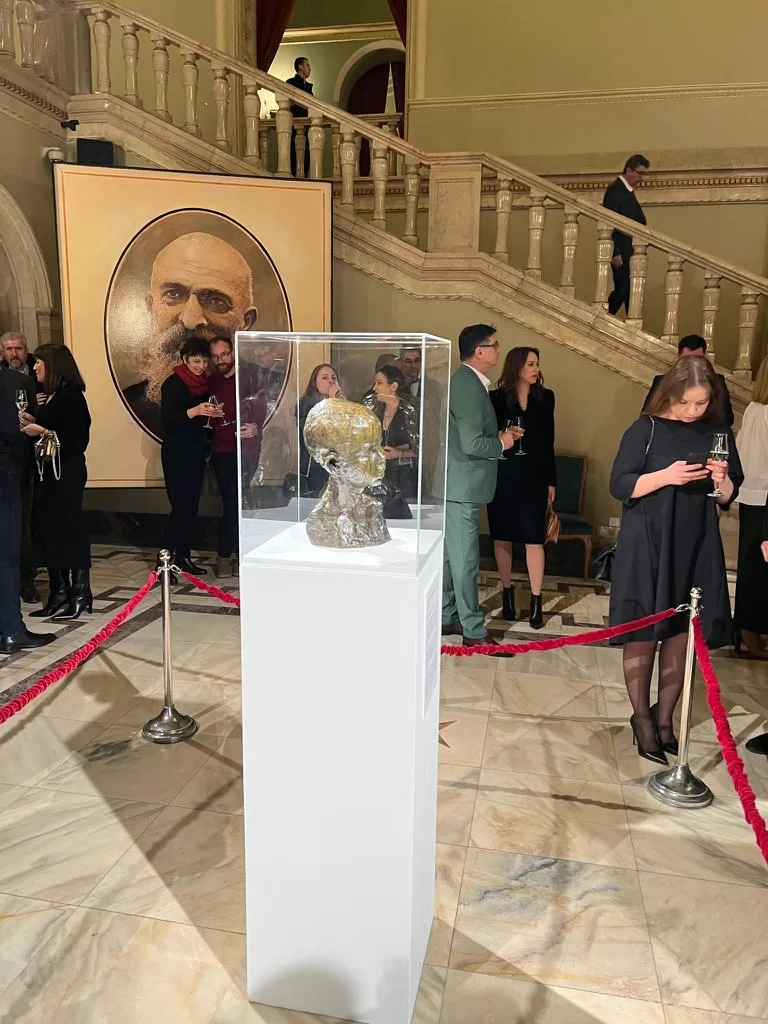 Bucharest, January 15th, 2023
A grandiose performance took place last night at the Bucharest National Opera, on the occasion of the National Culture Day, in the presence of those "… who live in the Romanian language", as the Minister of Culture, Lucian Romașcanu, pointed out at the opening, thus marking the great celebration of the birth of the unequalled poet.
The guests, political and cultural personalities, together with a large audience, lovers of music and poetry, not only celebrated the poet Mihai Eminescu, but also paid tribute to Romanian Culture, "one of the most precious assets of this nation (…), the main bond" of our society, according to the Minister.
The Choir and Orchestra of the Bucharest National Opera under the baton of conductor Daniel Jinga sang and performed famous compositions, to which were added top names of the Romanian scene such as Maia Morgenstern, Nicu Alifantis&Simphonicu, the Anton Pann Ensemble, Lari Georgescu, gathered together, audience and artists, as in a hora of union, and fascinated by the beautiful music from both sides of the Prut river, in the hall being present, together with the President of the Chamber of Deputies, Marcel Ciolacu, the Prime Minister Nicolae Ciucă, ministers and representatives of the most important institutions of the country, and the President of the Parliament of the Republic of Moldova, Igor Grosu.
In the foyer of the Opera was exhibited the sculpture "Child's Head" (bronze) bearing the signature of the great sculptor Constantin Brâncuși, in the collection of the National Art Museum of Romania.
Congratulations, Mr. Minister!
Congratulations to the organisers!