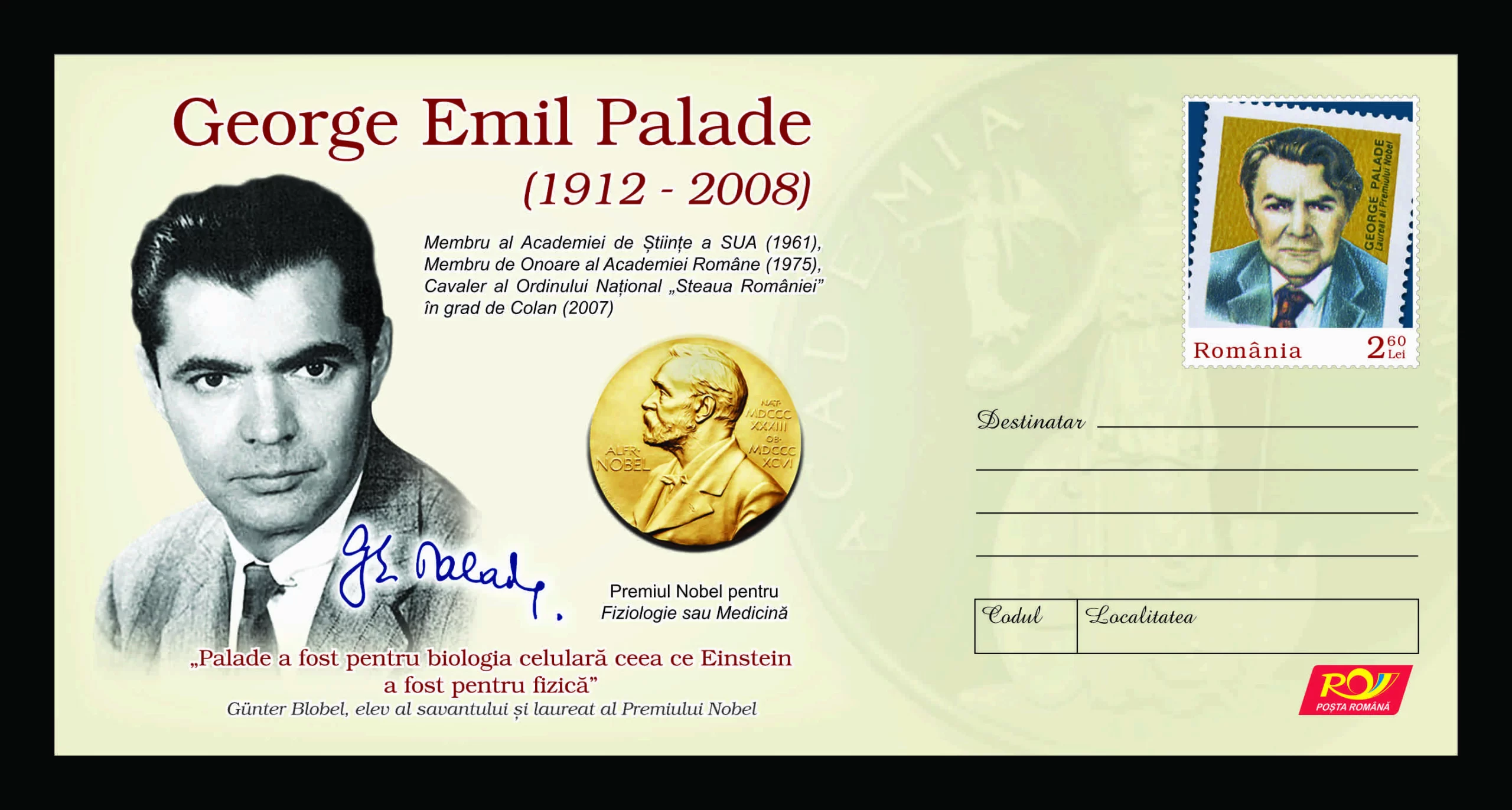 Bucharest, November 22nd, 2022
Romfilatelia has joined the most prestigious cultural institution of the country, the Romanian Academy, in order to make it a duty of honour to pay homage to its ancestors, great personalities of Romanian science and culture, thus acknowledging their contribution to the enrichment of the world's wealth of ideas and remarkable achievements.
Through collaboration under the partnership concluded by the two institutions, specialists from Romania gathered under the Academy's dome, including Academician Maya Simionescu, General Manager of "Nicolae Simionescu" Institute of Biology and Cellular Pathology, Academician Prof. Alexandru Vlad Ciurea, Ph.D. and members of the Academy of Sciences of the Republic of Moldova, together with Prof. Randy Schekman from the University of Berkeley, Nobel Laureate himself, for a well-deserved restitution – today, George Emil Palade.
The Romanian-born scientist was awarded the Nobel Prize in 1974 for research that led to the development of modern cell biology. On this occasion Romfilatelia launched a philatelic panel dedicated to the illustrious researcher, as a high appreciation of his efforts in the field of medicine and biology.