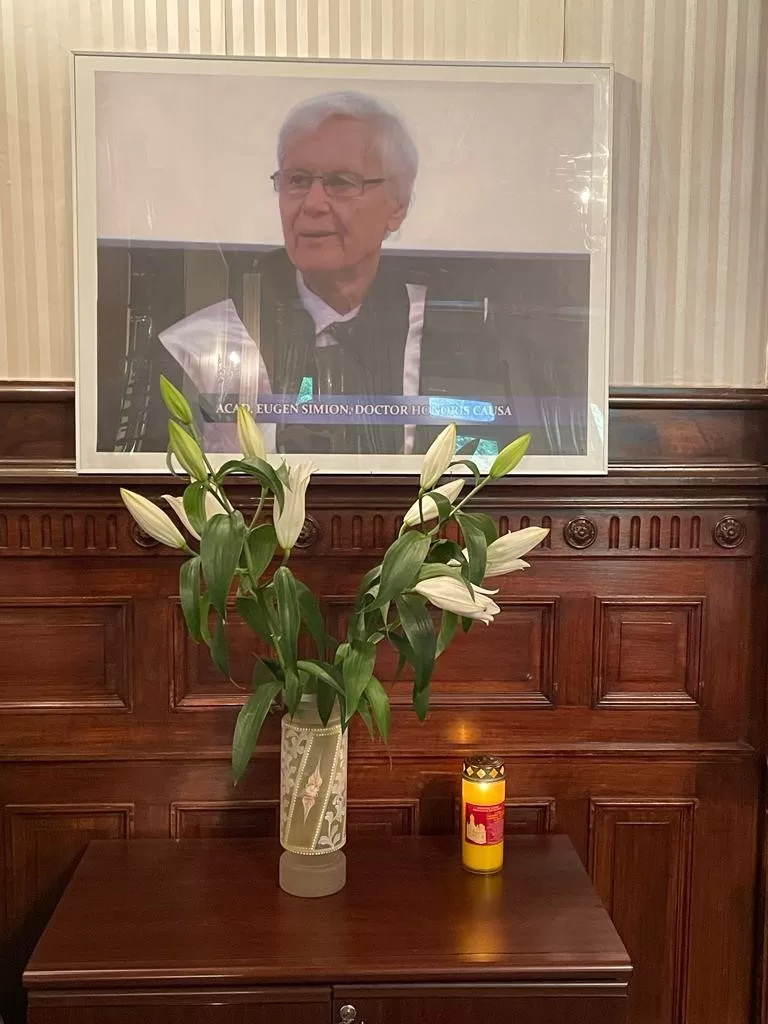 Bucharest, May 25th, 2023
The Romanian Academy and the National Foundation for Science and Art paid tribute to the late Academician Eugen Simion on the Feast of the Ascension of the Lord, the day he would have turned 90.
Academician Maya Simionescu, Executive President of the Foundation, moderated the commemorative event dedicated to the work and personality of the critic, literary historian, university professor and academician Eugen Simion, who represented one of the valuable constants of post-war Romanian literature.
Romfilatelia, as an institutional partner, joined the organizers by offering and presenting in a video projection, special philatelic products dedicated, over time, to Academician Eugen Simion, for his lifetime in the elite of Romanian culture.
His vocation to evoke and restore to the Romanian cultural conscience fundamental works, to bring to the present time personalities – landmarks of our culture, highlighted his quality of tireless servant of contemporary Romanian literature and culture.
In an atmosphere full of emotion, reminiscences were shared by friends, and projections were watched in which they found themselves with the Academician in beautiful poses.
On this occasion, speeches were delivered by Prof. Thierry de Montbrial and Prof. Serge Fauchereau, honorary members of the Romanian Academy from France, Prof. Jean-Jacques Askenasy (Israel), honorary member of the Romanian Academy, Prof. Sorin Alexandrescu, honorary member of the Romanian Academy, Prof. Michael Metzeltin (Austria), honorary member of the Romanian Academy, Mihai Cimpoi, honorary member of the Romanian Academy.
Present were His Eminence Ioan Robu, honorary member of the Romanian Academy, Father Wilhelm Dancă, Dean of the Faculty of Roman Catholic Theology of the University of Bucharest, Acad. Mircea Martin, representatives of the academic world, friends.
Romfilatelia will continue its mission as a promoter of national values, as a duty of honour to preserve in the collective memory the elites of Romanian culture.
Time passes, but Academician Eugen Simion remains in our hearts!