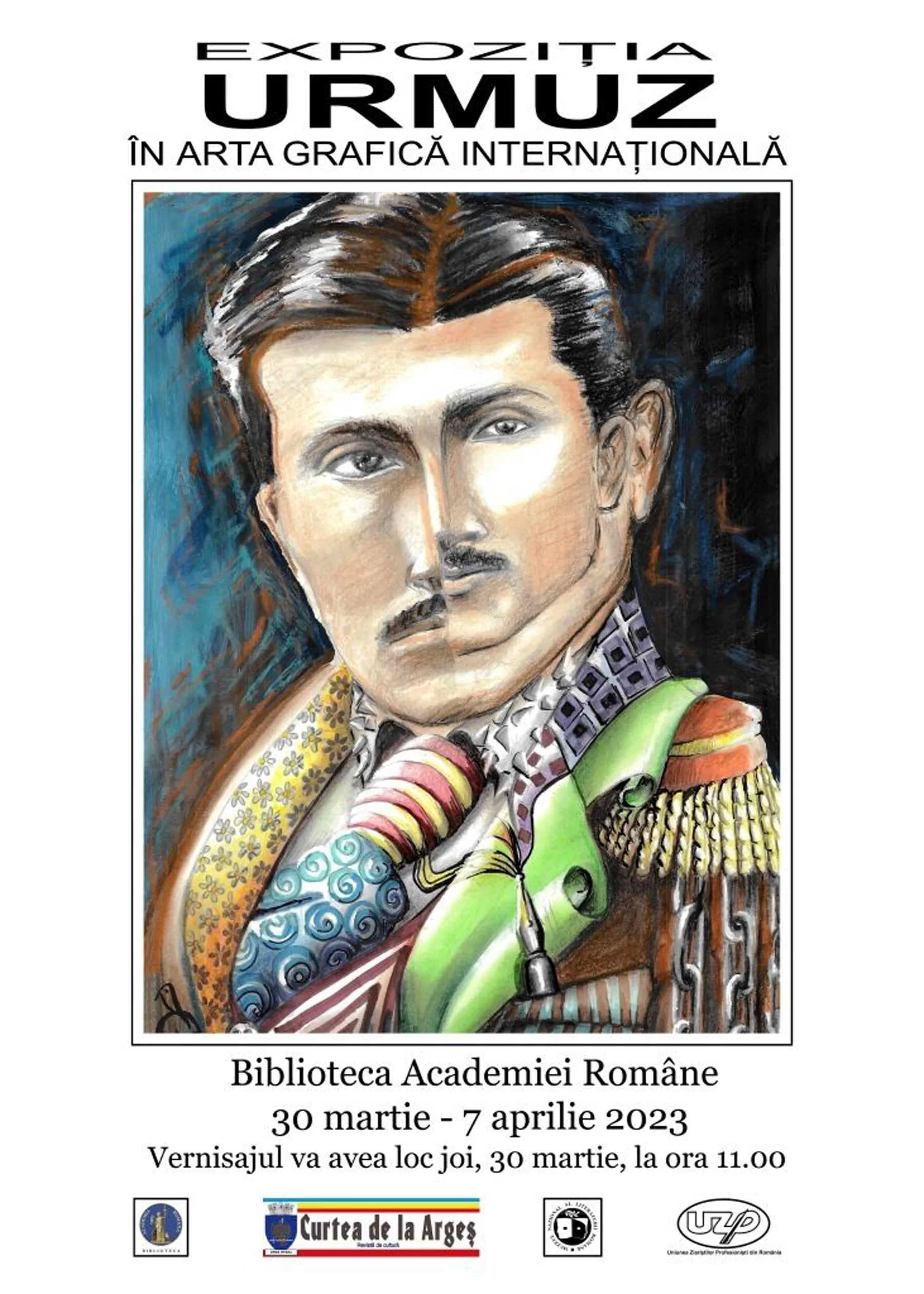 Bucharest, March 30th, 2023
Romfilatelia, as an institutional partner, joined the Romanian Academy, the Academy Library and the National Museum of Romanian Literature at the opening of the exhibition "Urmuz in international graphic art", on Thursday, March 30th, this year.
The event, organized in collaboration with "Curtea de la Argeș" magazine and the Union of Professional Journalists of Romania, was hosted in the "Theodor Pallady" Hall of the Romanian Academy Library.
The event was moderated by Acad. Gheorghe Păun, full member of the Romanian Academy, who mentioned Romfilatelia, which paid homage to Urmuz by introducing the philatelic issue "Urmuz Year in Argeș". A special philatelic item was presented, the album dedicated to Urmuz entitled "Upstream on the Argeș, From Master Manole to Urmuz".
The speakers were: acad. Ioan Dumitrache, Secretary General of the Romanian Academy, prof. Ioan Cristescu, Director of the National Museum of Romanian Literature, and Gabriela Dumitrescu, Director of Collections of the Romanian Academy Library.
The exhibition brings to the attention of the public 180 portraits of the writer Demetru Dem. Ionescu-Buzău, known under the literary pseudonym Urmuz, made by illustrators from over 50 countries, after studying Urmuz's creations. The unpublished drawings, which were inspired by the same photograph of the writer, are accompanied by Urmuz's manuscripts, gathered in the famous red notebook in the collection of the Romanian Academy Library. The pages of the periodicals "Bilete de papagal" and "Urmuz", translations of Urmuz's works into various international languages, and critical studies on the writer's work define the context of Urmuz's literary evolution.
The exhibition is part of a series of events dedicated to the 140th anniversary of the birth of the writer, the first representative of Romanian avant-garde.
#RomanianAcademyLibrary
#NationalMuseumofRomanianLiterature