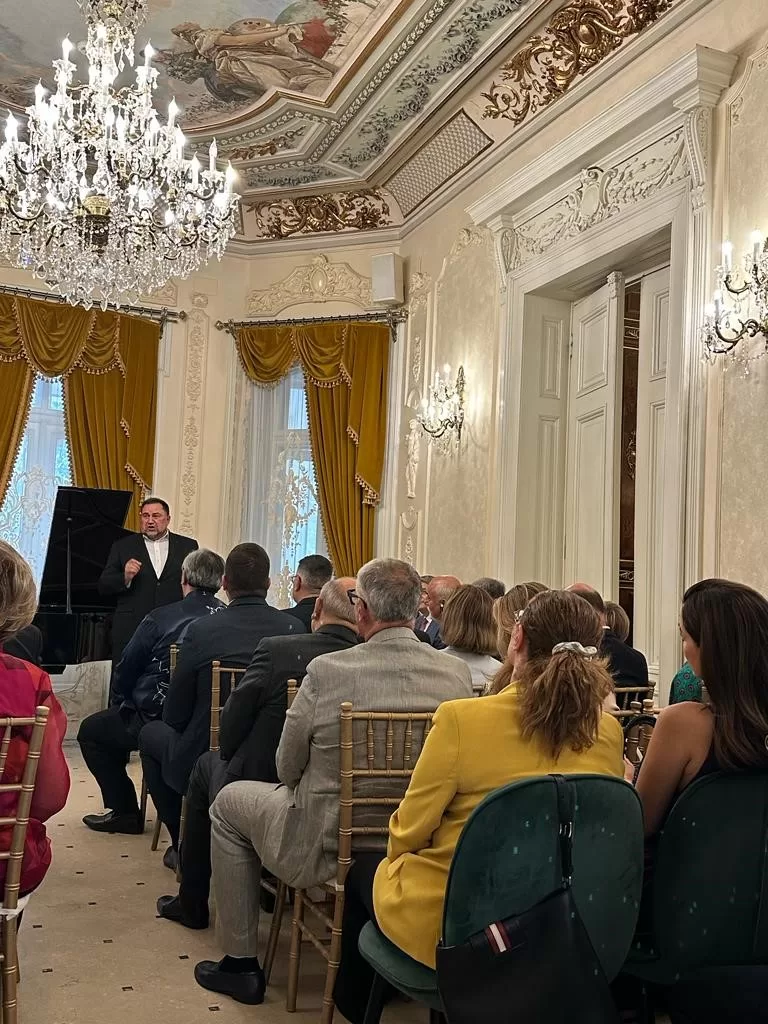 Bucharest, September 11th, 2023
Romfilatelia, through Mrs. Cristina Popescu, CEO, attended the Farewell Reception of His Excellency Sergey Minasyan, Ambassador of Armenia in Bucharest and Ms. Liana Minasyan, at the end of the mandate in Romania.
The event, hosted at the Noblesse Palace, one of the most elegant and prestigious event venues in Bucharest, was an exciting opportunity to listen to famous arias and songs, but also to remember the beautiful projects that Romfilatelia, the only company authorized by the Romanian Government to issue Romanian postage stamps, has carried out with the support of the Armenian Embassy in Bucharest and which promoted the common values of Romania and Armenia, prominent personalities and values of Christianity.
Among them, the most recent project, the Romania-Armenia joint issue, Ana Aslan "and the Elixir of Youth", launched on April 3rd, 2023, in the Grigore Gafencu Hall of the Ministry of Foreign Affairs, in the presence of the then Romanian Foreign Minister Bogdan Aurescu and his Armenian counterpart Ararat Mirzoyan, was a touching moment and a tribute to the great personality of Romanian and world gerontology, who was born in 1897 in Brăila, in a family of Armenian intellectuals.
Finally, Mrs. Cristina Popescu expressed her hope to see them again and wished Exceelen Sergey Minasyan and his wife good health and success in the new mission.
#EmbassyofArmeniainRomania #SergeyMinasyan  #AnaAslan #ElixirofYouth #MAE #HayPost