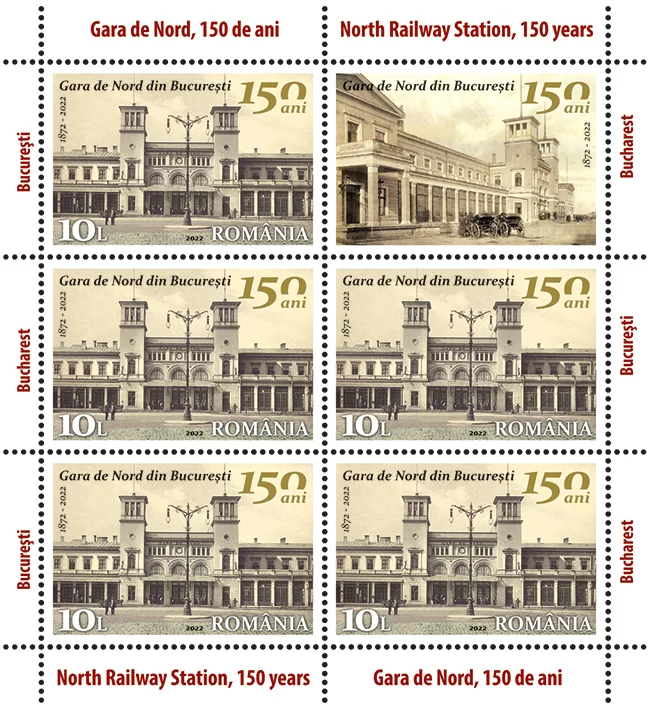 Bucharest, September 25th, 2022
The North Railway Station, the first central railway junction of modern Romania and a monument-symbol of the Romanian railways, is present as an illustrated history in the images of the stamps of the issue that Romfilatelia dedicates on the occasion of the anniversary of a century and a half since its establishment.
On the occasion of the 150th anniversary of the establishment of the Northern Railway Station, the postage stamps issue was presented in the Royal Salon – the ceremonial salon of the Kings of Romania.  During the event, an exhibition of old photographs with archive images of the Northern Railway Station was set up, a commemorative plaque was unveiled and a documentary film was shown, made by railwaymen who turned their professional career into a real passion.
The Romanian postage stamp, as a promoter of national values, will continue to promote national culture and identity.