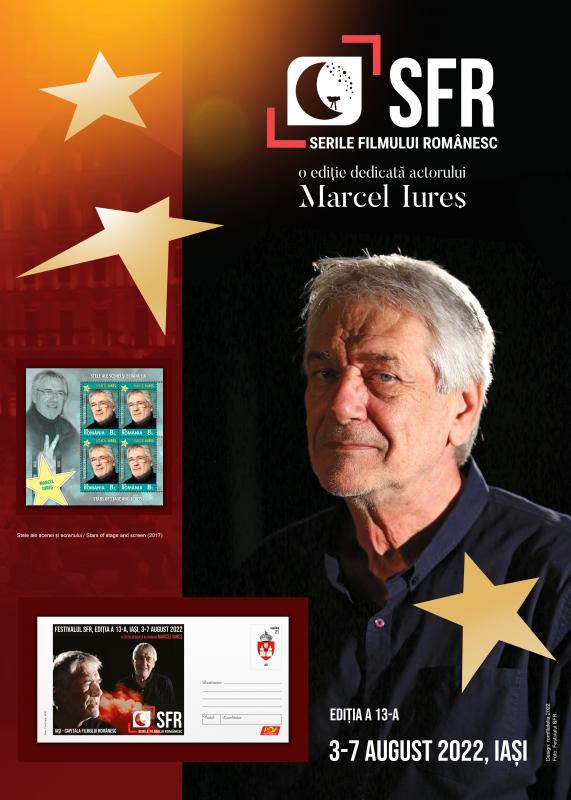 As a token of appreciation for all his work, Romfilatelia, the only company authorized to issue Romanian postage stamps dedicates to the great actor a postal stationery.
In this endeavour, Romfilatelia joined the "Romanian Film Evenings" Festival, organized in Iasi between August 3rd and 7th, 2022, which has him as special guest and whose edition is dedicated to Marcel Iureș.
The festival gala opened with the anniversary screening of "Hart's War". The five days dedicated to the art of film and theatre will remember important moments in the brilliant career of the actor, appreciated both nationally and internationally with over 50 film roles and over 30 theatre roles.
Among the guests were Romanian actors and people close to cinema, such as Mihai Chirica, Mayor of Iasi, Carmen Tănase, Tora Vasilescu, Stere Gulea, Irina-Margareta Nistor and Andrei Giurgea.
Thank you very much Mr. Marcel Iureș for the unique and emotional moments through which you carried us with so much love.
Photo source: Andrei Luca (Luca's Frame)