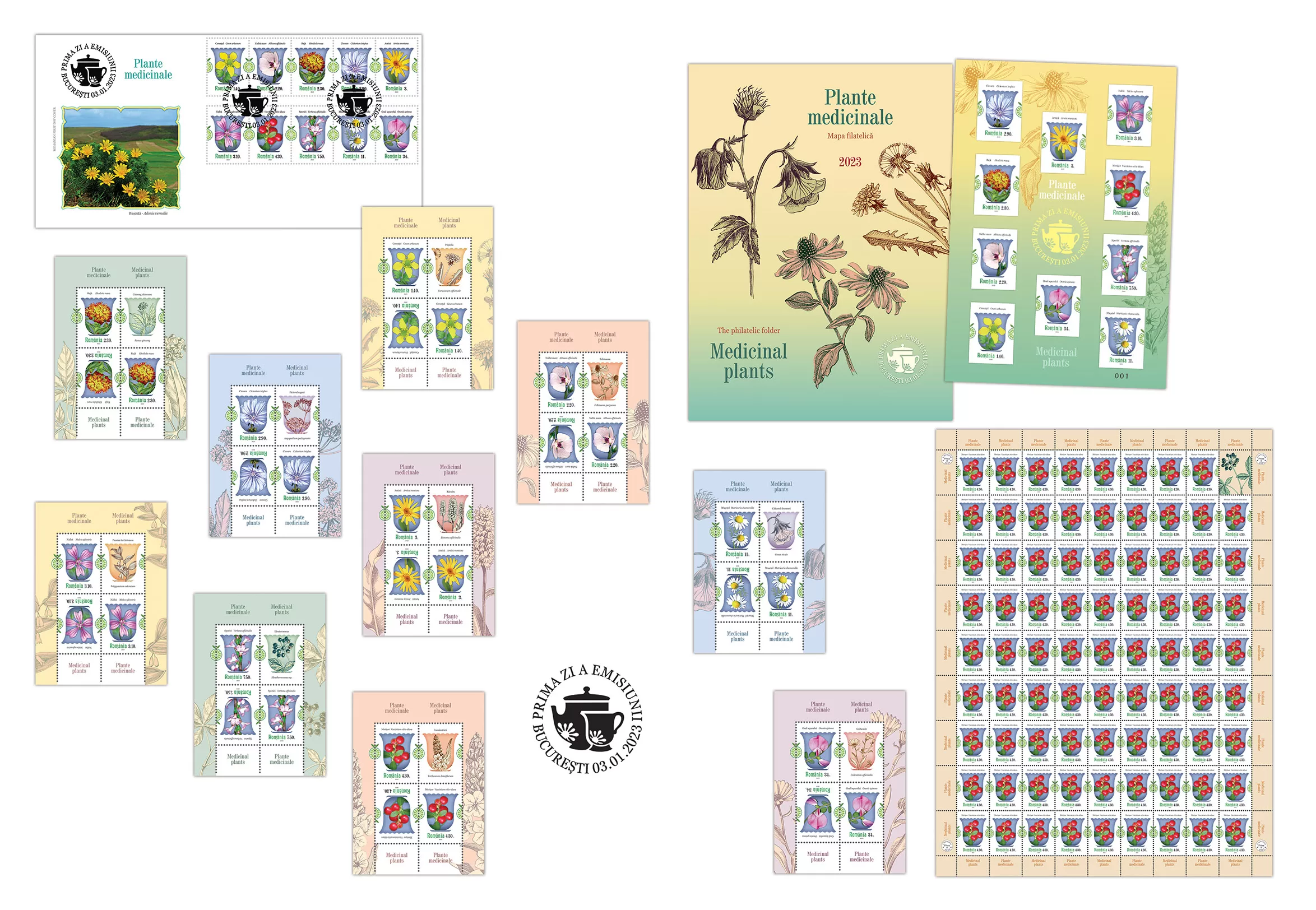 At the beginning of the New Year, Romfilatelia sends good thoughts, wishes of health and achievements to all lovers of Romanian stamp announces that it will introduce into circulation on 03rd of January the first issue of definitive postage stamps of the year 2023 entitled "Medicinal plants".
Promoting "Green Pharmacy", the issue presents on the ten stamps the images of medicinal plants known for their beauty, to which are added the beneficial properties for preserving health and treating certain ailments.
Known in the popular language as "herbs" or "medicinal weeds", the medicinal plants bring, along beauty, elegance and sesitivity, a precious remedy for health.
Romfilatelia thanks Prof. Paulina Anastasiu Ph.D., Manager of "Dimitrie Brandza" Botanical Garden of the University of Bucharest, for the documentary and photographic support provided to the development of this postage stamps issue.
The philatelic issue will be available starting Tuesday, 03rd January, in Romfilatelia's shops network in Bucharest, Bacau, Brasov, Cluj-Napoca, Iasi and Timisoara and online on https://romfilatelia.ro/store/.
For further information, please contact the Public Relation Office:
Tel: 021 / 336 93 92