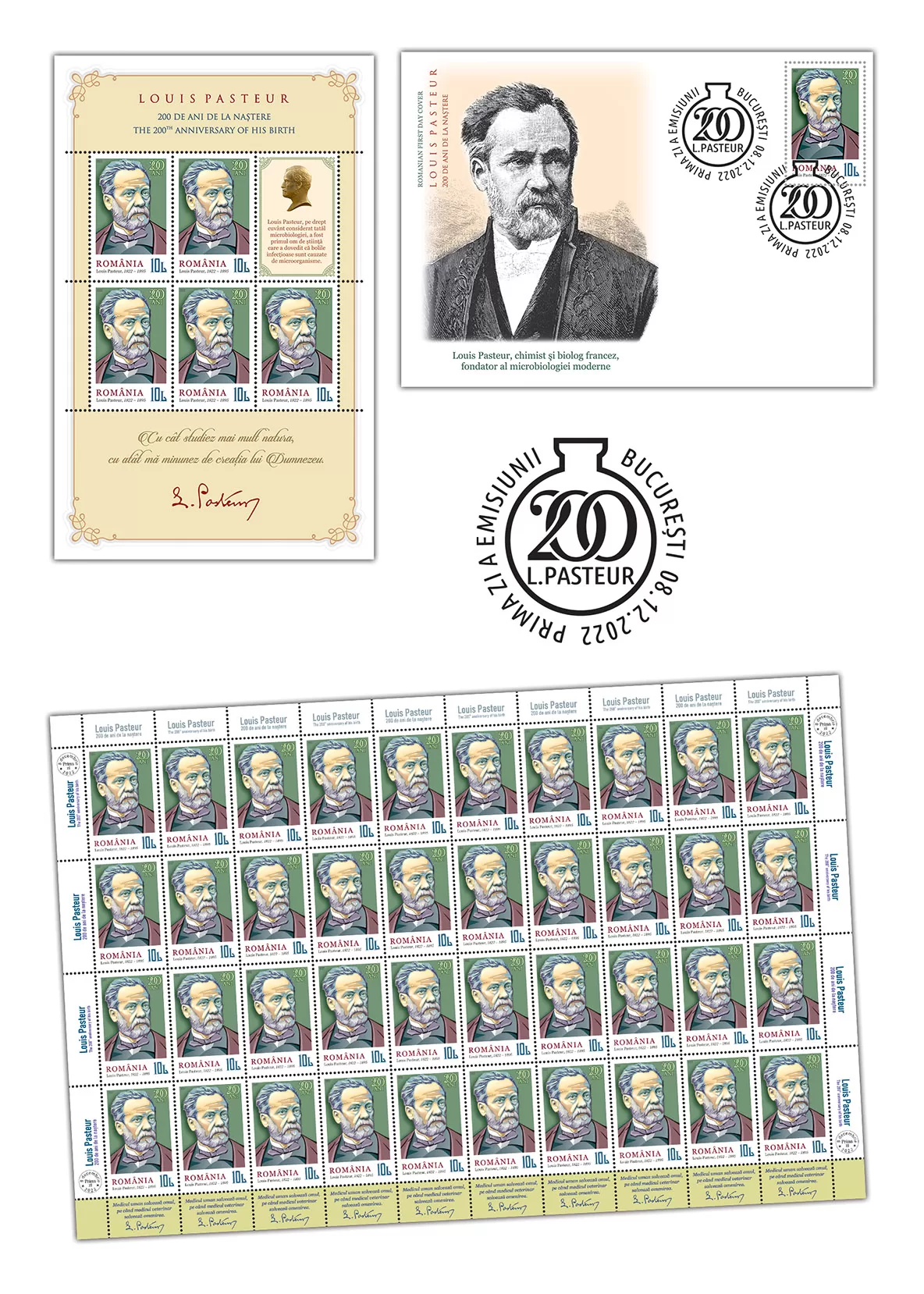 Romfilatelia makes it a duty of honor to promote great personalities of universal culture and science, whose discoveries increase the value endowment of the world.
Considering the role of the postage stamp as an element with symbolic value through which messages can be easily and quickly transmitted that reach the public in a creative and always original manner, Romfilatelia introduces into circulation on Thursday, December 8 this year. the anniversaryshow dedicated to Louis Pasteur 200 years after his birth.
Chemist and bacteriologist, Pasteur is the founder of modern microbiology, as well as the method of stopping fermentation that bears his name – pasteurization. Following his laborious research, he discovered the anti-rabies vaccine, being honored with numerous distinctions in recognition of the outstanding merits of his studies.
Romfilatelia thanks the specialists of the Faculty of Biology of the University of Bucharest for the documentary support granted to the development of this postage stamps issue.
The philatelic issue will be available starting Thursday, 08st of December, in Romfilatelia's shops network in Bucharest, Bacau, Brasov, Cluj-Napoca, Iasi and Timisoara and online on https://romfilatelia.ro/store/.
For further information, please contact the Public Relation Office:
Tel: 021 / 336 93 92