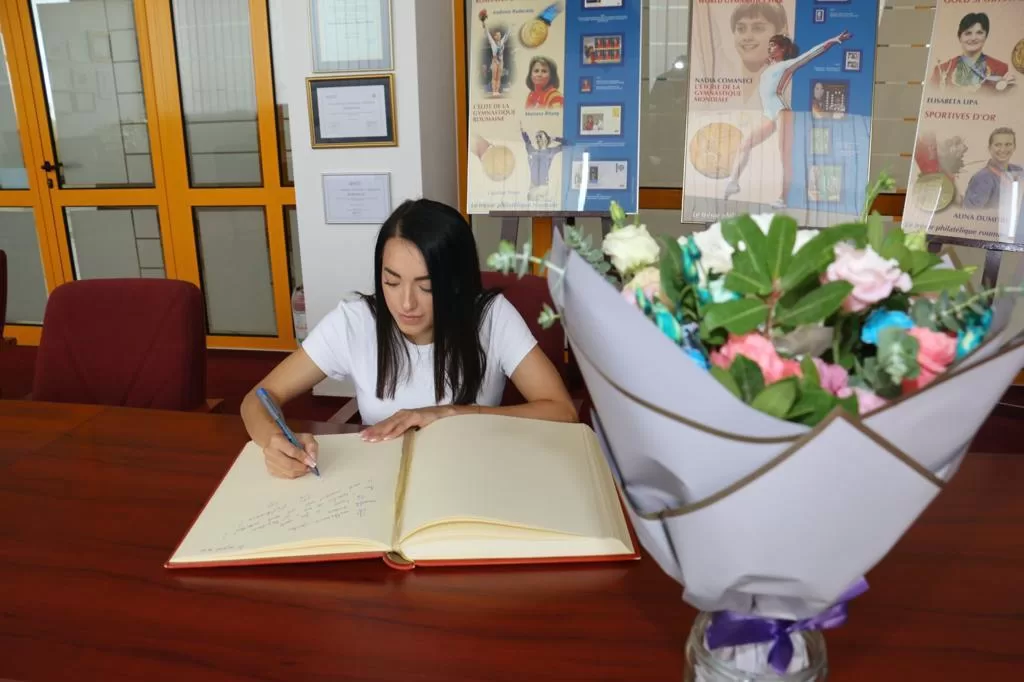 Continuous supporter of projects and initiatives promoting values and sports culture, on Tuesday, August 22, 2023, Romfilatelia organized at the company's headquarters an event to launch the entire postage stamp with fixed mark dedicated to the performances of Romania's golden gymnast Larisa Iordache.
As a sign of respect and appreciation for the values of Romanian sport, under the aegis of "Golden Athletes", Romfilatelia has inscribed in the suggestive graphics of this special philatelic envelope the athlete's exhortation: "Remaining authentic is by far as simple to define as it is difficult to achieve. But it's worth every attempt."
In an atmosphere full of emotion, Larisa Iordache gave an autograph session to the Romfilatelia team, the moment being immortalized in a few photos.
At the end of the visit, the sportswoman wrote a few thoughts in the guestbook:
"Thank you for this honour.
I'm glad to be part of Romania's "Golden Athletes".
With this unique moment I feel proud!
Thank you!
Larisa Iordache"
The Romanian postage stamp proves once again, through its involvement in supporting cultural and sports projects, an active actor in the life of Romanian society, fulfilling its mission as a promoter of educational and cultural values.