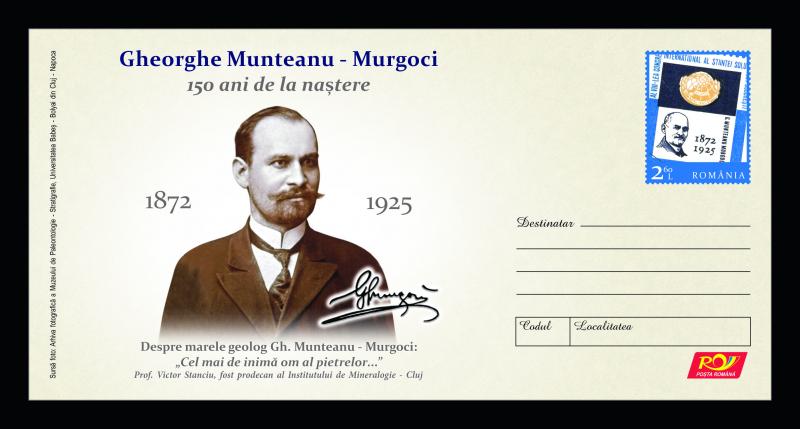 Bucharest, June 28th, 2022
"And it was easy to understand that the first thing a Romanian must know well is his country: what is in it, who are his brothers and how is the life they lead together" (Gh. M. Murgoci – "Considerations on a future geography of the country").
Romfilatelia joined the organizers by producing a postal stationery entitled "Gheorghe Munteanu-Murgoci, 150 years since his birth".
This event was hosted by the National Geological Museum, together with the partners of the "In memoriam Gh. M. Murgoci" Cultural-Scientific Association, the "Military Tradition" Association, the Geological Institute of Romania, the Ferdinand Association, the Institute for Advanced Studies in Levant Culture and Civilization, the Faculty of Geology and Geophysics, Romflatelia and the "Carol I" Central University Library.
In the presence of representatives of the museum and its partners, the event began with the laying of a wreath at the statue of the honoured geologist, special guest Professor Emil Constantinescu. A presentation and description of the military uniforms followed.
The commemoration continued with various speeches about the life and professional activity of the geologist Gheorghe Munteanu Murgoci and ended with an exhibition of various items and personal photographs belonging to the famous Romanian geologist.
Romfilatelia will continue its mission as a promoter of national values, and the postage stamp will remain, over time, a silent but effective witness of national events.