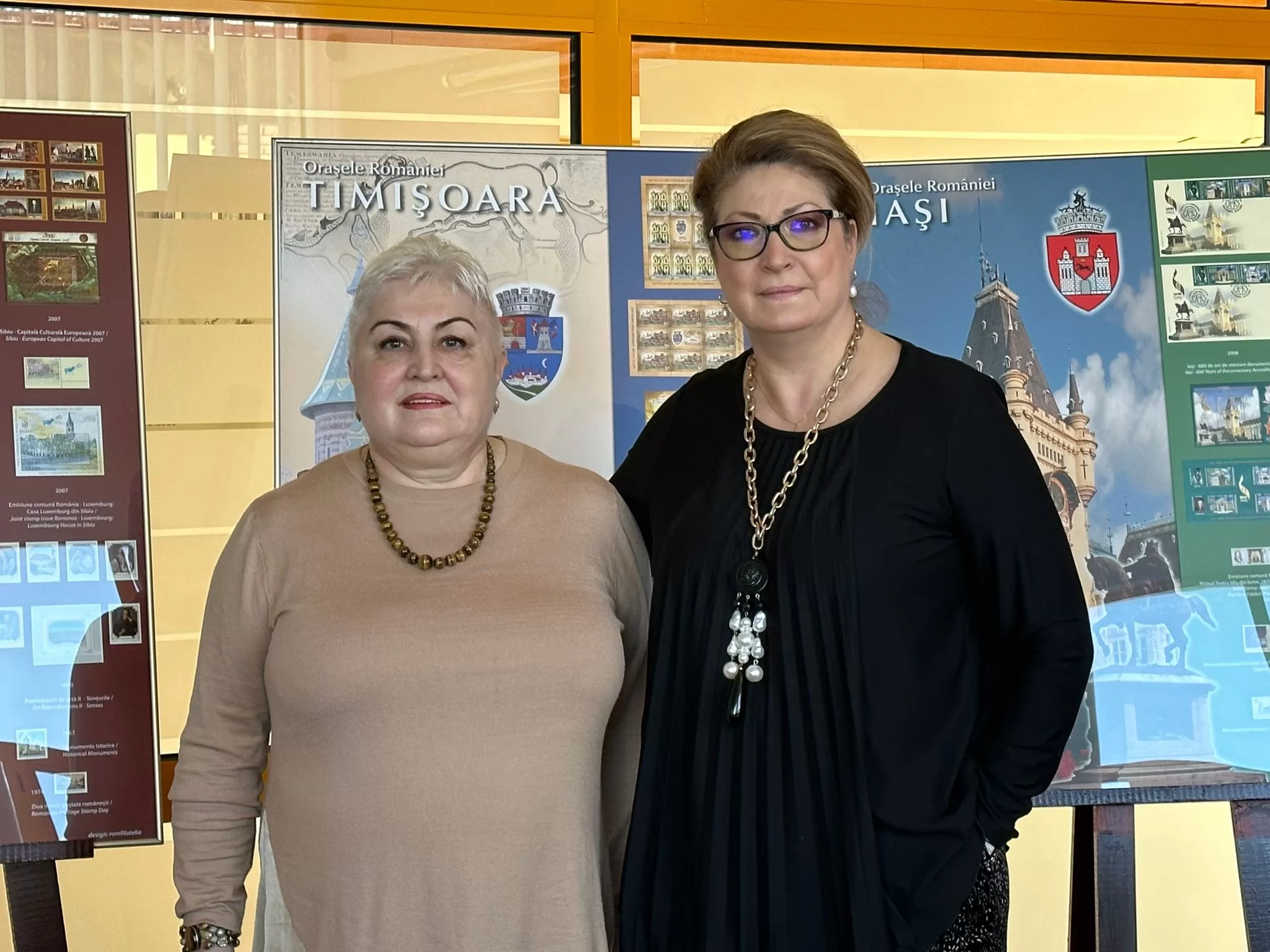 Today, February 3rd, we enjoyed the visit of Mrs. Ruxandra Săraru, exceptional journalist, broadcaster, member of the Board of Directors of the Romanian Broadcasting Company.
The meeting was full of memories in the context of the latest events of the Romanian Broadcasting Company. We remembered the important moments of the Radio, which Romfilatelia celebrated with a postage stamp, promoter of national values.
We have been reminiscing with emotion about the philatelic issue entitled "Romania's Golden Sound Archives" from 2013.
"HELLO, HELLO, THIS IS RADIO BUCHAREST! …"
Launched into the air on November 1st, 1928, these words marked the birth of Romanian Radio.
Among the most valuable recordings on magnetic tape, there are undoubtedly those that give us the voices of some of the greatest Romanian writers: Mihail Sadoveanu, reciting "Sara pe deal" ("Evening on the Hill") by Mihai Eminescu (recorded in1952), Lucian Blaga reciting his verses ("La cumpăna apelor" ("At the watershed"), recorded in 1960), Tudor Arghezi, "Flori de mucigai" ("Flowers of the mold") (recorded in 1962), George Cãlinescu, delivering at the Palace Hall (Sala Palatului) in 1964, the famous lecture on "Eminescu, poet national" ("Eminescu, national poet"). To these we can add scientists like Henri Coandă (recorded in 1967) or the great names of Romanian music like George Enescu (recorded in 1943, 1951), Maria Tănase singing "Hora Unirii" ("Hora of the Union") (recorded in 1957) or Mihail Jora, in a very moving evocation in 1955 of the great Enescu, who died the same year…, to stop only at a few of the treasures of the Golden Record Library.
In 2023, Romfilatelia's traditional partner, the Romanian Broadcasting Society, celebrates its 95th anniversary, treasuring in its heritage important voices and events, and Romfilatelia will continue its journey into the world of stamps, which will be present both on air and in stamps binders.